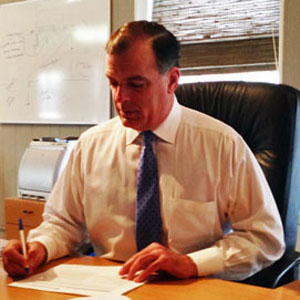 Robert Turecamo became affiliated with Byrne Asset Management in 2014. He serves as an independent representative.
Robert began his career in 1982 at the Chase Manhattan Bank Personal Trust and Investment Services Division. He continued advancing the interests of clients at Smith Barney's Consulting Group  where he served as a Senior Vice President with Divisional and Regional responsibilities. Later he was the northeast director for KPMG's strategic investment services program before transitioning to a financial consultant role at RBC Dain Rauscher in Boston and Charles Schwab in Washington, D.C.
Robert is a graduate of Princeton University (1978) where he rowed on the Princeton lightweight crew and of Fordham University Law School (1981). He is a member of the New York Bar First Department.
You can reach Robert at 347-972-9761 or rturecamo@byrneasset.com.Save